The Research in Orthopedic Computer Science group (https://rocs.balgrist.ch) of the University Hospital Balgrist, University of Zurich, is now accepting applications from graduated PhDs with a computer science or engineering background. Within the context of the international (Horizon 2020) research project FAROS ("Functionally Accurate Robotic Surgery": https://h2020faros.eu/) we are looking for a
Post-Doc 60% (m/f), starting early 2021

Forschung
Ihre Aufgaben
in the field of robotic spine surgery. State-of-the-art surgical robots are able to execute highly precise gestures that rapidly and stably position instruments in many degrees. However, all these approaches rely on the hypothesis that reaching a specific geometric target with high precision is all that matters. In reality, intra-operatively updated geometric targets may already have become obsolete and not opportune to pursue since not anymore leading to the targeted functional outcome. To tap into the true potential of robotics, and introduce critical robot autonomy, a radical change in mindset is needed. FAROS heralds a departure from conventional engineering notions by exploring venues to efficiently embody surgeon-like autonomous behavior using a wide range of smart sensors and AI-based signal processing methods. 
The Post-Doc with an interdisciplinary background will work in the interface between technical and clinical research, being responsible for scientific coordination and project management, PhD student supervision, design and implementation of experiments, and clinical translation.
Successful candidates will have the possibility to participate in an exceptional and large international research project in which cutting edge surgical technologies will be developed. The Post-Doc will benefit from the unique research environment of the ROCS group and the outstanding facilities of the University Hospital Balgrist and its associated research campus. The Balgrist University Hospital is one of the most renowned orthopedic centers in Switzerland with an international reputation. With the Balgrist CAMPUS, Balgrist University Hospital offers one of the most modern and attractive research centers in Switzerland, where researchers from the University of Zurich and the ETH Zurich, surgeons, developers, and industry specialists work together to alleviate the complaints of patients suffering from musculoskeletal disorders.
Ihr Profil
University PhD degree in computer science, robotic or medical product design
Experience in computer-aided surgery of spinal interventions
Proven scientific record in experimental validation of technical methods (preferrable through ex-vivo studies)
Strong communication and project management skills
Unser Angebot
Possibility to participate in an exceptional and large international research project
Young and ambitious team, dedicated to foster innovation in orthopedic computer science 
Work location is in an attractive location in Zurich with very good public transport connections
Nächste Schritte
Further information can be found on our homepage
https://rocs.balgrist.ch/
. For detailed questions, please contact Prof. Dr. Philipp Fürnstahl, head of the ROCS team, telephone 044 510 73 66.
We are looking forward to your online application: 
Please note that we are happy to process applications by mail, but do not return them for administrative reasons.
Der Balgrist als Arbeitgeber
Der Balgrist bietet kompetenten und motivierten Fachpersonen ein innovatives und praxisnahes Umfeld. Lernende profitieren von einem breitgefächerten Angebot an Lehr- und Praktikumsstellen und einer qualitativ hochstehenden Ausbildung. Als Teil des Netzwerks der universitären Medizin Zürich, welchem die Universität Zürich, die ETH Zürich und die anderen Zürcher Universitätsspitäler angehören, sind wir am Puls der Medizin von morgen.
Ihre Vorteile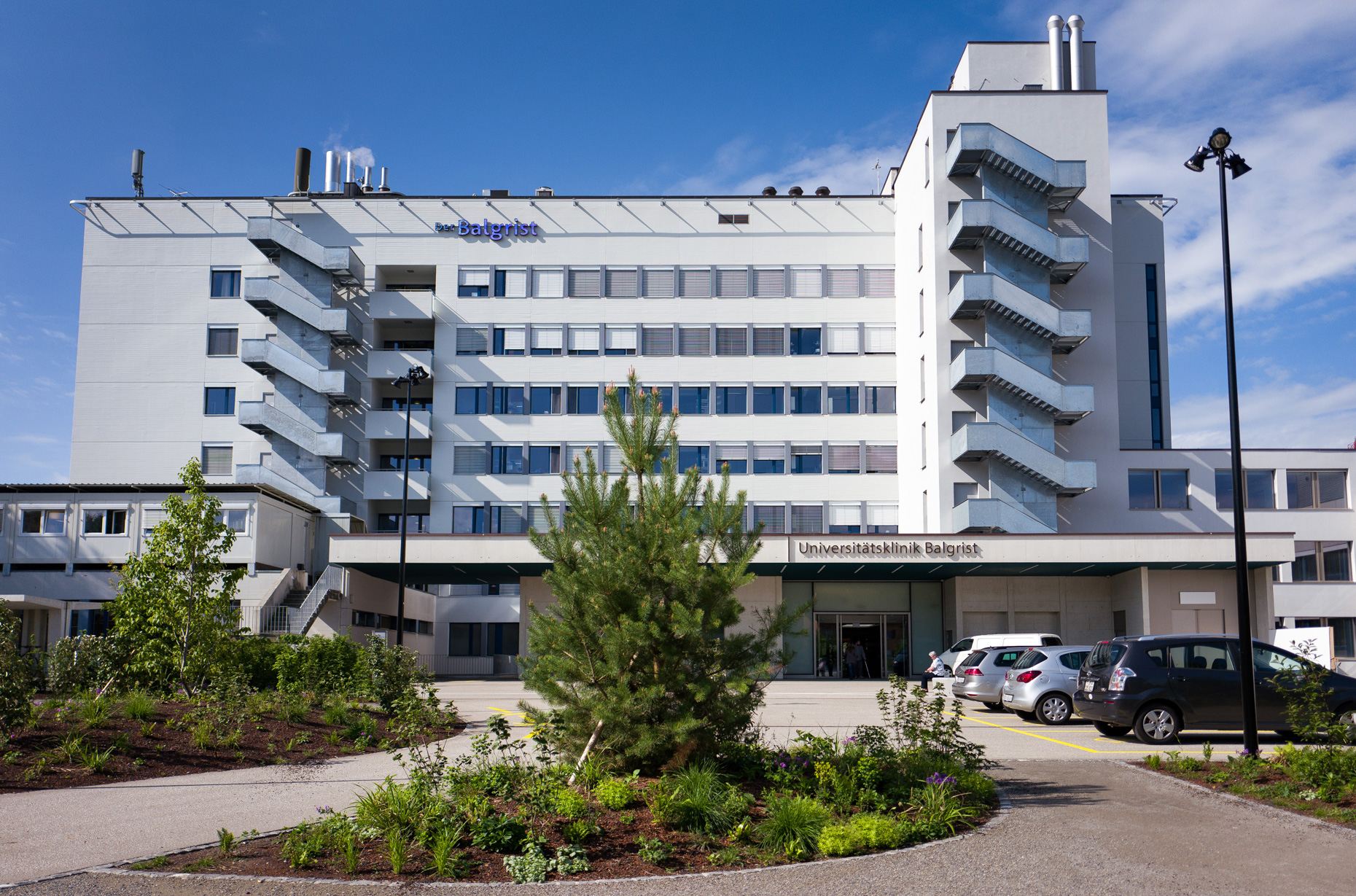 Weitere Stellen am Balgrist
Oberarzt 80 - 100% (m/w)
Das Universitäre Zentrum für Prävention und Sportmedizin deckt sportmedizinischen Aspekte mit Fokus auf Bewegungsapparat und Gesunderhaltung ab.
Mehr