The Research in Orthopedic Computer Science group (https://rocs.balgrist.ch) of the University Hospital Balgrist, University of Zurich, is now accepting applications from graduated PhDs with a computer science or engineering background. Within the context of the Swiss National Science Foundation (SNF) research project 3D LEDECO ("Simulation-Based Surgical Planning for Optimized Leg Deformity Correction: https://rocs.balgrist.ch/en/research/research-projects/3d-ledeco-173/ ) we are looking for a
Post-Doc 80-100% (m/f), starting early 2021

Ihre Aufgaben
in the field of biomechanical simulation for computer-aided surgery. Current state-of-the-art methods for surgery planning of lower-extremity deformity correction rely on CT-reconstructed anatomical patient models. As the CTs are acquired in supine position (lying patient), important factors such as weight-bearing and joint load cannot be taken into account in the preoperative simulation which compromises the overall outcome of the procedure. 
With the LEDECO project we want to enable 3D preoperative planning under weight-bearing conditions by means of computer simulation based on rigid body dynamics and finite-element analysis. The simulation will permit the transformation of non-weight-bearing 3D models of a patient's leg (femur, tibia, fibula, foot), obtained from conventional computed tomography data, to a weight-bearing pose, and will allow us to predict changes in the clinical parameters of the patient based on the planned correction. 
The Post-Doc with a computer graphics, simulation and biomechanical background will work in developing and improving a simulation strategy capable of simulating different leg poses and loading conditions. The Post-Doc must use a given simulation environment (ArtiSynth) to extend an existing leg model with soft tissue structures for which patient-specific material properties have to be derived.
Successful candidates will have the possibility to participate in an innovative and fully founded research project in which cutting edge surgical planning technologies will be developed. The Post-Doc will benefit from the unique research environment of the ROCS group and the outstanding facilities of the University Hospital Balgrist and its associated research campus. The Balgrist University Hospital is one of the most renowned orthopedic centers in Switzerland with an international reputation. With the Balgrist CAMPUS, Balgrist University Hospital offers one of the most modern and attractive research centers in Switzerland, where researchers from the University of Zurich and the ETH Zurich, surgeons, developers, and industry specialists work together towards the improvement of treatments for patients suffering from musculoskeletal disorders.
Ihr Profil
University PhD degree in computer-aided surgery or biomechanical simulation
Experience in 3D modelling, computer simulation and programming are compulsory 
Strong programming skills in Java, C# and/or C++ are required.
Proven scientific record in biomechanical simulations (preferably in medical or anatomical applications) are expected
Experience with ArtiSynth, FEBio and/or OpenSim is an advantage as well as a background in medical image processing and registration.
Unser Angebot
Possibility to participate in an exciting swiss national research project, with a large impact in the orthopedic surgery community
Young and ambitious team, dedicated to foster innovation in orthopedic computer science
Work location is in an attractive location in Zurich with very good public transport connections
Opportunity to work in close collaboration with clinicians and in a multidisciplinary project
Nächste Schritte
Further information can be found on our homepage
https://rocs.balgrist.ch/
.
For detailed questions, please contact Prof. Dr. Philipp Fürnstahl, head of the ROCS team, telephone 044 510 73 66. 
We are looking forward to your online application.
Please note that we are happy to process applications by mail, but do not return them for administrative reasons.
Der Balgrist als Arbeitgeber
Der Balgrist bietet kompetenten und motivierten Fachpersonen ein innovatives und praxisnahes Umfeld. Lernende profitieren von einem breitgefächerten Angebot an Lehr- und Praktikumsstellen und einer qualitativ hochstehenden Ausbildung. Als Teil des Netzwerks der universitären Medizin Zürich, welchem die Universität Zürich, die ETH Zürich und die anderen Zürcher Universitätsspitäler angehören, sind wir am Puls der Medizin von morgen.
Ihre Vorteile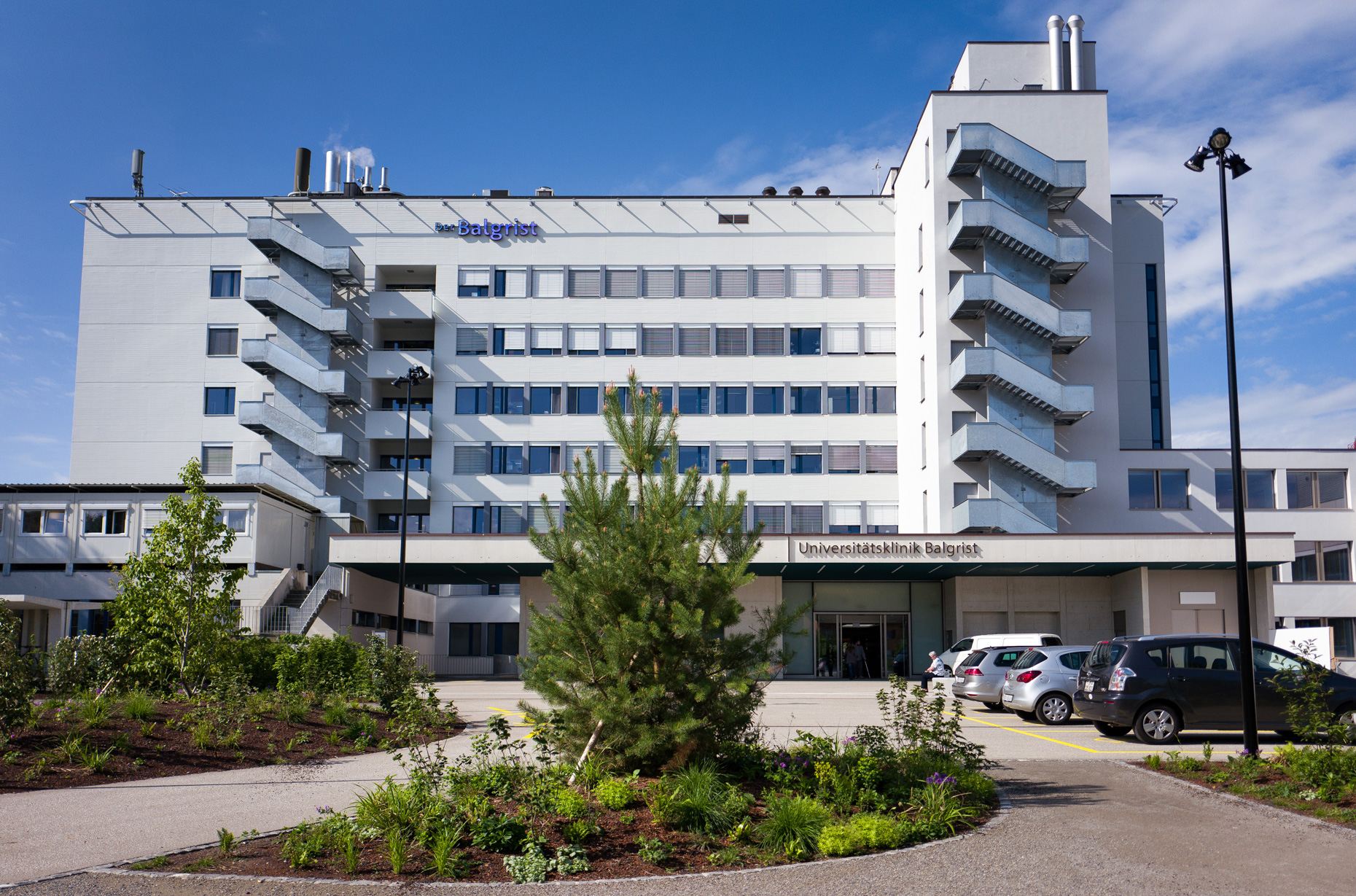 Weitere Stellen am Balgrist